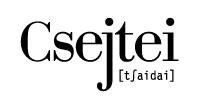 Our Packages
"Our packages should give you a little overview and impression at the same time of Feldbach. But especially show you that relaxing and pleasure plays a key role when you come for vacation to our region."
-- Your Hotel-Csejtei Team!
Vulkanland
Easygoing and stress-free – no obligations – we can help you to arrange a programme for a relaxed holiday with a variety of lasting impressions to take home with you. Beginning at breakfast, we are happy to help you plan your trips to the Vulkanland region. A visit to the castle of Riegersburg and its falconry centre, and to the winemakers and producers of local specialities are highlights among the gently rolling hills and volcanoes that form the landscape.
Thermenland
A leisurely visit to a spa makes for a truly relaxing holiday, no matter what the weather. At the same time, the way there will take you past many of the special features and surprises offered by the region, allowing you to enjoy traditional Styrian hospitality and authentic local specialities.
Wedings
For bookings of over ten overnight stays, we treat the bride and groom to a free upgrade in our most beautiful suites, a bottle of bubbly and fresh flowers in the room. For others we offer late breakfast and late departure in the afternoon. We are very happy to discuss your special wishes to make this time memorable for everyone.
(C) by Hotel-Csejtei - Feldbach | made by kmkg.org
A-8330 Feldbach / Ungarstraße 12 Tel. +43 (0)3152 / 22 05 Fax +43 (0)3152 / 22 054 E-Mail info@hotel-csejtei.at